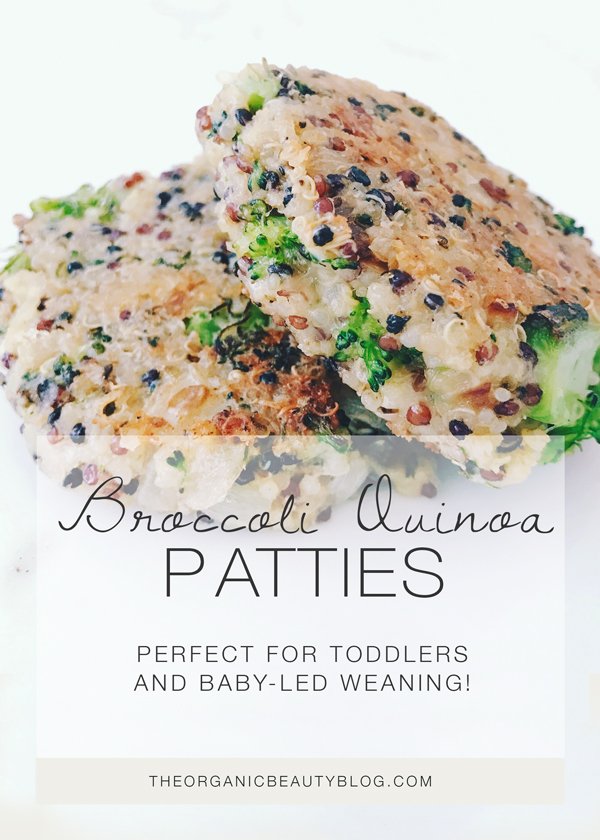 In my own eating, I am a big fan of the bowl.  Brown rice or quinoa bowls with beans and veggies make up my lunches almost every day, and I love them.
Though I've gotten my toddler on board with bowls, I've found that patties are a much more fun (and portable) form for her.
These delicious Broccoli Quinoa Patties are a regular in our home, and a huge hit with our toddler.  They've got protein, whole grains, and a bright green veggie, making them the perfect kid-food!  You can add all kinds of yummy goodness like beans and more veggies if you like (just add an extra egg if the mixture gets too dry), but they're also perfect just as they are.
I like to serve these puppies to my little alongside some beans and fruit to make them a complete meal.  For myself, I'll throw a patty onto a bed of greens and beans to make a bowl-patty hybrid.
These freeze beautifully, and are among my freezer arsenal of quick, healthy, crowd-pleasing meals for the whole family!